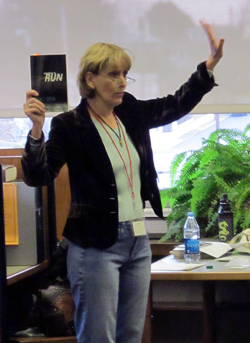 Dear Teachers, Librarians & Youth Group Leaders,
An Author Visit can be an exciting opportunity for students to meet a writer whose books they've read and enjoyed.  As a teen author, I enjoy coming face to face with my readers.
I welcome invitations from schools, libraries, youth organizations, and adult and teen book groups from New England to Virginia.  Other locations are possible if I already have an event or visit planned in that area.
Topics:  Having taught every grade level from pre-school through college, I am flexible about possible topics and formats.  This means I can create a presentation that will interest your students and serve your needs.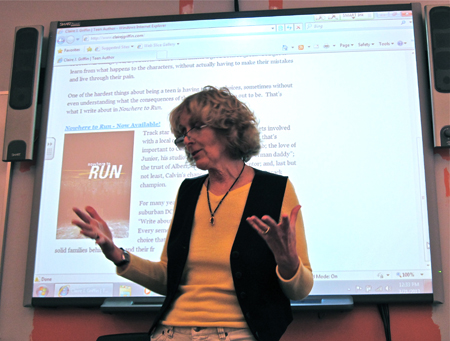 Possibilities include:
–  Discussion of some of the Themes and Issues in the book (see Discussion Guide)
–  Discussion of the book's Big Idea – "Be true to yourself"
–  Description of my Writing Process with an optional Writing Activity
–  Q & A  (included in any presentation – time permitting)
–  Signing of purchased books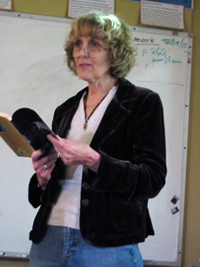 Reward!  Any teacher/librarian/group leader who arranges an author visit will receive a free autographed copy of Nowhere to Run.
Please Contact Me or email cljgriffin@yahoo.com, to arrange Author Visit details.